A+DS open concrete exhibition at The Lighthouse
October 11 2013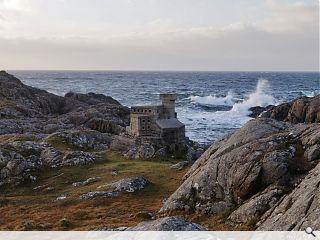 An exhibition dedicated to concrete, developed by A+DS, The Concrete Society and Edinburgh School of Architecture and Landscape Architecture, opens its doors today at The Lighthouse, Glasgow.
CAST: Innovations in Concrete
will explore the qualities inherent to the love it or loathe it material which has become the world's most used man-made product, transforming architecture and society in the process.
Intended to dispel public misconceptions surrounding the much misunderstood material the exhibition will showcase a number of recent and historic uses of the versatile product; ranging from Zaha Hadid's diving platform at the Olympic Aquatic Centre to the pyramids at Giza.
In addition the display charts the growing re-use of reclaimed materials in concrete which is helping to lessen the damaging environmental impact of its manufacture.
Karen Anderson, chair of A+DS's board said, "This exhibition presents insights into the past, present and future of concrete in an accessible way. It explores the social and historical aspects of concrete, as well as the technical ones, and we hope that visitors will come away with a greater understanding of a material that is very much part of our everyday experience but often maligned."
Remo Pedreschi, professor of architectural technology, ESALA, added "Concrete is ubiquitous, it can be found in one form or another in all parts of the world, yet is it often misunderstood. We value its strength and robustness but many dislike its greyness and apparent austerity. As this exhibition shows concrete is not a 'singular material' but a material whose character is a response to the conditions, context, care and application to which it is applied."
In tandem with the exhibition
A+DS is to stage a number of workshops and events
.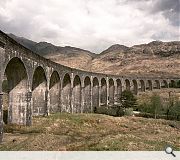 Rumour has it that a hirse and cart lie entombed within one of the Glenfinnan Viaducts piers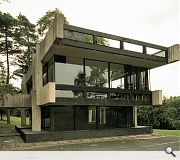 The Bernat Klein Studio won its architect, Peter Womersley, a 1973 RIBA award.
Back to October 2013