Construction giants agree to compensate blacklisted workers
October 10 2013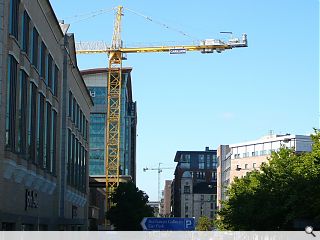 Eight of Britain's biggest construction firms; Balfour Beatty, Carillion, Costain, Kier, Laing O'Rourke, Sir Robert McAlpine, Skanska UK and VINCI, have agreed to compensate 3,200 workers whose names were placed on an
industry 'blacklist'
.
The practice involved each firm collaborating in drawing up a list of employees who management deemed to be troublemakers, administered by an arms-length organisation called The Consulting Association (TCA).
Individuals named on the list claim they were added for raising health and safety concerns and were subsequently unable to obtain work.
Now the eight have agreed to set up a Construction Workers Compensation Scheme to act as a vehicle for those affected to seek recompense.
In a joint statement the firms said: "The companies all apologise for their involvement with TCA and the impact that its database may have had on any individual construction worker.
"The companies have invited workers' representatives to enter into a period of engagement to ensure that the proposed terms of the scheme are fair and effective. The group is also engaging with other interested parties.
"At this time we are not able to share any further information on the proposed scheme. However, once engagement with the workers' representatives has concluded, we will announce full details of the scheme which we would like to open to applicants as soon as possible.
"The companies involved in the scheme would support the introduction of a code of conduct to ensure nothing like this can happen within the construction industry again."
Back to October 2013