Architectural historian Charles McKean dies aged 67
October 1 2013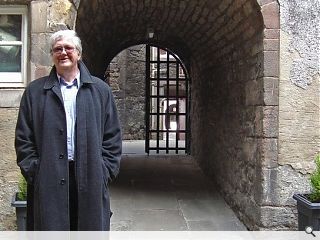 Architectural historian and former RIAS secretary Charles McKean has died at St Columba's Hospice, Edinburgh, aged 67.
A noted scholar, commentator and author McKean is best known for producing a series of architectural guides, starting in Edinburgh in 1982 and continuing through to the present day. Though unfinished it is proposed to publish the final five volumes of the series posthumously as part of the 2016 Year of Architecture.
In an obituary notice today's secretary and treasurer of the RIAS, Neil Baxter, credited his predecessor for revitalising the organisation upon his appointment as secretary back in 1979: "Both the Incorporation's headquarters and the organisation itself were in a state of advanced dilapidation.
"As McKean later recalled, "there were footsteps in the dust in the library - mine of five years earlier!". He was determined, enthusiastic, bright and persuasive and the Incorporation desperately needed an injection of new vitality. McKean and the Incorporation were made for each other."
McKean is survived by his wife, Margaret and sons, Andrew and David.
Back to October 2013