Eighty canal side buildings to be assessed for listing
|
Send to friend
August 12 2013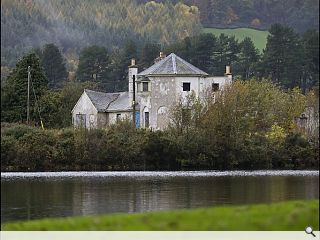 Historic Scotland and Scottish Canals have begun an evaluation of eighty canal side buildings to ascertain whether they meet the requirements for listing.
The survey encompasses all 137 miles of the Scottish canal network and is being undertaken in tandem with a review of 40 properties which have already been listed.
Elizabeth McCrone, head of listing and designed landscapes at Historic Scotland said: "Scotland's canal heritage spans the centuries and an enormous variety of building types - from industrial to domestic such as Bona Lighthouse at Loch Ness, based on designs by the renowned engineer, Thomas Telford; Applecross Street Workshops, the oldest surviving canal related building in Scotland and the Union Inn on the Union Canal in Falkirk.
"At the end of the project we will have an in-depth understanding of the relative importance of Scottish Canals' estate and the best of these canal buildings will be recognised through listing. We hope to celebrate the results of our findings in a joint publication."
The results of the survey will be announced next year and will inform a new heritage strategy.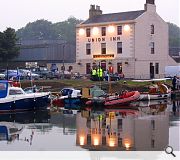 Union Inn on the Union Canal in Falkirk
Back to August 2013