BRE develop Shawfield Innovation Park plan
July 24 2013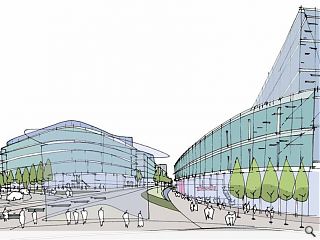 BRE has fleshed out its plans for a new Innovation Park at Shawfield, following the implementation of a similar scheme at Ravenscraig, after staging a workshop looking at how best such a scheme can be implemented.
Innovation Park @ Shawfield is intended to demonstrate sustainability in its environmental performance as well as integration and development into surrounding communities and will be the first such Park to be developed in a commercial business park setting.
Four key themes that will inform the projects development were discussed at this workshop; including; integrated design, climate ready, responsible development and catalyst for change.
These themes formed key discussion points at a workshop hosted by the building standards agency, with 73 per cent of the 37 delegates stating that a commercial innovation park was a good idea – although when asked if they thought this would be attractive to the private sector just 35 per cent agreed.
Part of the National business District,
a £15m, twenty year masterplan for the former Shawfield Industrial estate
, the scheme will include a new pedestrian link and footbridge across the river Clyde.
Back to July 2013