Helensburgh Submarine Centre plan surfaces
July 15 2013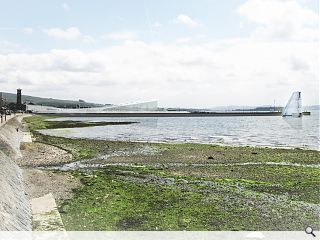 An exhibition showcasing tentative proposals for a £6m submarine museum in Helensburgh, has opened today within the VisitHelensburgh tourist information office.
The Scottish Submarine Centre is the brainchild of local businessman Brian Keating whos is in process of assembling a consortium of private and public sector bodies to bankroll the project.
To that end Gareth Hoskins Architects have been commissioned to design the centre,
which may be located on the towns redeveloped pierhead
, would house a collection of period vessels, digital interpretations and a glass wall inscribed with the names of 5,300 submariners who gave their lives for Britain.
Commenting on the vision Keating said: "The project is still in its early stages but we are confident that can create an iconic monument which will attract more than 100,000 visitors a year to Helensburgh and the surrounding area.
"Helensburgh and the Clyde have been associated with the submarine service for more than 100 years. A lot of work was done here to pioneer the technology which may have started in submarines but has since been put to use in many other fields such as optics and communications.
"We want to create a world-class museum which celebrates the marine heritage of the engineers and builders involved in the development of submarines but also to serve as a memorial to the brave men from all over the Commonwealth who made the ultimate sacrifice."
It is hoped that the new museum would open its doors in late 2016.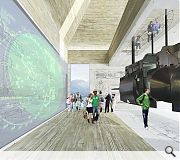 The waters around Helensburgh have played an important role in the development of submarine technology
Back to July 2013