Cinema plan surfaces for Dundee's Wellgate Centre
July 12 2013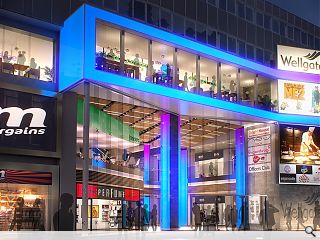 Orchard Street Investment Management have submitted a
change of use application
for Dundee's Wellgate Shopping Centre in order to transform the city centre mall into a leisure destination.
The two year plan envisages creating a new eight screen cinema within the complex, alongside alterations to entrances, to improve the visitor experience. A reconfiguration of Dundee Central Library would also be undertaken.
Occupying half a hectare of Dundee city centre the revamp has been spurred by a desire to capitalise upon rising demand from leisure operators for a venue to compete with out of town developments whilst also support existing retail provision.
Designed by Threesixty Architecture the remodeling would see the multiplex inserted on floors three and four of the existing centre following a six month demolition process and 18 months of subsequent construction.
Phillip Rodger, a partner at Orchard Street, said of the scheme: "We believe that transforming the Wellgate into a retail, leisure and entertainment hub will significantly enhance the existing retail offering and overall visitor experience, as well as providing leisure amenities that are not currently available in the city centre.
"It is a key part of our long term vision for Wellgate that the city library continues to be a core element of the centre and our proposals have been carefully drafted to achieve that."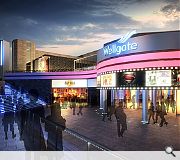 An exterior revamp of the dated centre, built in the late 1970s, is hoped to make the mall a more attractive proposition for shoppers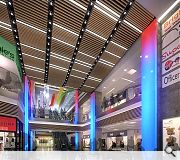 Neon lighting and glazed facades will enhance the prospect along Murraygate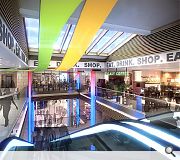 The complex build will necessitate maintaining access throughout the construction phase
Back to July 2013