Explosive demise looms for twin Gorbals blocks
June 7 2013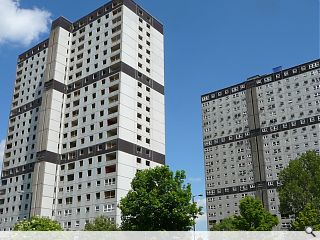 Twin tower blocks on Sandiefield Road, Gorbals, are to be brought down by explosive demolition this summer following the commencement of strip out works by Coleman & Company.
New Gorbals Housing Association is funding the clearance which will allow construction of new homes designed by Page/Park with landscape work undertaken by Ian White Associates.
Adopting a four storey tenement form the project will build on the 1990 Crown Street masterplan and will incorporate a small office space and community centre, potentially occupied by the housing association itself.
'Blowdown day' is yet to be confirmed but will take place on a Sunday between 8am and 3pm at some point during July and August.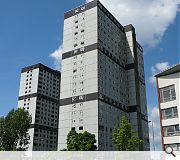 New housing has transformed the area in recent years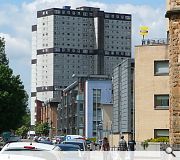 The Gorbals, no stranger to wrecking balls, will see a fresh burst of demolition over the coming years with the Nautical College also set for the chop
Back to June 2013