MAKLab secures £100k Google grant to power nationwide expansion
June 5 2013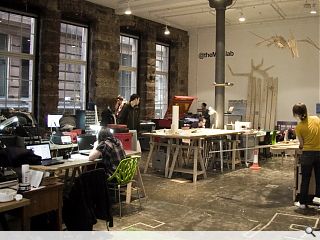 MAKLab, the digital fabrication workshop at Glasgow's Lighthouse, is celebrating a £100k win in a
competition to find the UK's most innovative social enterprise
.
The cash will help fund an expansion drive for the service to Aberdeen, Edinburgh, London & Newcastle to give a broader range of young people access to its technology.
Commenting on the win MAKLab founder Bruce Newlands said: "MAKLAB are delighted that we won £100,000 from the Google Global Impact Awards yesterday in London, congratulations to all of the winners, some really inspired people & projects.
"Whilst we didn't win the top awards, this prize will really help us start the process of creating a network of these spaces based on an open access model for more people to benefit from."
The winners were chosen from a panel including Sir Richard Branson, Sir Tim Berners-Lee and Jilly Forster.
Back to June 2013