Greyfriars Kirk homeless centre brings graveyard to life
June 6 2013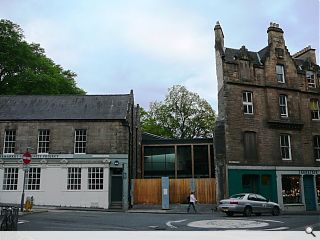 Work to complete a new community facility for Greyfriars Kirk in Edinburgh's Old Town has been completed by Gareth Hoskins Architects.
A joint venture between Greyfriars, Tolbooth & Highland Kirk and the Grassmarket Mission the £1.4m project has seen the extension of the existing Kirkhouse to form a new teaching and outreach centre for the homeless community in the shadow of the famous A listed church yard.
This sees double height volumes inserted adjacent to the 8m tall Kirkyard wall with smaller cellular spaces located around the perimeter.
These spaces are illuminated by a series of monumental skylights rising like the tombstones from a sedum roof to imply a natural extension of the graveyard proper.
Offering wood-work, cookery and art classes the venue doubles as a lettable community hall in the place of three surplus industrial buildings.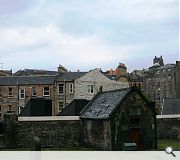 A sculptural roofscape is intended to extrapolate from the existing form of the graveyard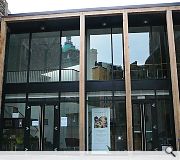 The new centre is tucked away on a constricted plot at the heart of the Old Town World Heritage site
Back to June 2013