GSA graduate wins International Archiprix award
May 30 2013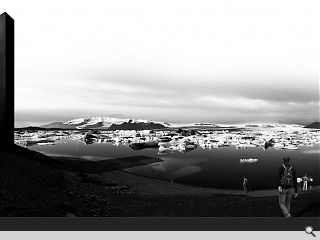 David O'Reilly, graduate of the Mackintosh School of Architecture, has been named as one of seven winners of the 2013 International Archiprix.
O'Reilly picked up the Hunter Douglas award at a ceremony in Moscow for his Mausoleum for Vatnajokull, after
seeing off 300 competitors to be one of only two UK finalists for the prestigious prize
.
This work envisaged a permanent structure on Iceland's largest glacier, Vatna, to house an observatory for tourists and locals to monitor the changing landscape. It would also document changes to the Jökulsárlón lagoon at the foot of the glacier and serve as a repository for 1,000 year old ice samples.
The theatrical project envisaged a hallway of ice, walls of ice and waterfalls to both woo visitors and demonstrate the raw power of glaciers as catalysts for dramatic alterations to the landscape.
Graeme Massie, O Reilly's former tutor, commented: "Winning a Hunter Douglas Award is a wonderful achievement, but nothing less than David deserves. His thesis project on the shore of Jökulsárlón in Iceland investigated themes of landscape and memory, and throughout the year he demonstrated great passion and commitment to the project. I whole-heartedly congratulate David on his success so far and hope to see him fully rewarded following the next stage of the Archiprix assessment."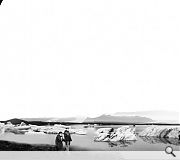 O'Reilly was shortlisted from over 300 hopefuls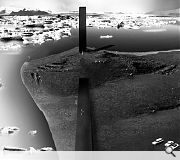 The centre would document the natural ebb and flow of the glacier in rhythm with climate cycles
Back to May 2013