Five shortlisted in Kilmartin House Museum comp
May 15 2013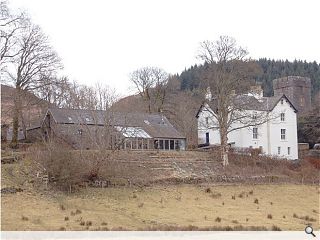 Five architecture practices have been shortlisted from a total of 24 bidders to undertake a £3m transformation of Kilmartin House Museum, Argyll.
This will see Anderson Bell Christie, Lee Boyd, Malcolm Fraser, Reiach & Hall and WT Architecture go head-to-head in a series of interviews ahead of the winner being announced at the end of the month.
Each team has been asked to look at ways of rationalising existing exhibition and circulation spaces along with a café and shop, which are presently housed within a range of buildings which are no longer fit for purpose.
As a result the museum is seeking means of bringing these facilities into a more coherent and logical whole following completion of a 2011 master plan drawn up by Malcolm Fraser .
The museum sits at the heart of what is described as 'Scotland's richest prehistoric landscape' with more than 800 monuments located within the vicinity.
Back to May 2013