Citizens Theatre renovation plans advance
May 13 2013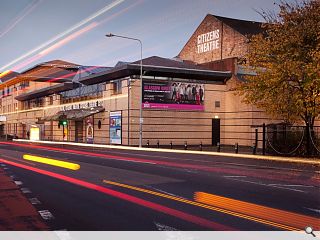 Work to renovate Glasgow's Citizens Theatre, the second oldest theatre in the UK, has advanced with the appointment of Turner & Townsend as cost managers.
The
£6.5m project is being overseen by Bennetts Associates
and will be the first major redevelopment of the historic venue since its ornate 1876 frontage was bulldozed in the 1970s.
Despite this the theatre still retains the most complete working Victorian stage machinery in the UK, all of which will be safeguarded during the renovations.
These entail increasing the theatre's size by 20 per cent through the addition of a substantial new extension and new build along with an open 'court' area for audiences to congregate.
New kitchens, offices, three rehearsal rooms, workshops and a new entrance will also be built.
Turner & Townsend director, Bruce Frater, said: "This is large-scale project and one which will require a delicate balance to ensure the refurbishments undertaken are not only sympathetic to the design of the Grade B listed building but also deliver the best return on investment."
Preparatory renovation work is scheduled to commence this summer with an upgrade to seating in the auditorium but a funding shortfall means major works aren't expected prior to 2016/17.
Back to May 2013