Firms invited to tender for Chapelton New Town work
May 8 2013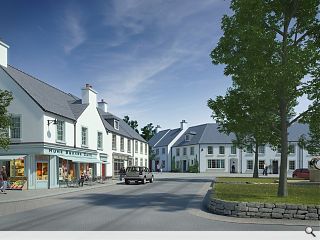 Six companies are being invited to tender for infrastructure work to enable the first phase of development at Chapelton, the
Aberdeenshire New Town
.
This will see enabling works such as roads, drainage, servicing and landscaping take place to pave the way for the construction of 255 homes in the first Chapelton neighbourhood, Cairnhill.
Lord Southesk, director of Elsick Development Company, said: "After years of consulting the community and planning we are rapidly moving towards construction of a new community, which in the long term could include up to 8,000 homes.
"We look forward to the successful company breaking ground later this year. It won't be long until we see a community building and, in the longer term, schools, community facilities, commercial space and a vibrant high street."
The successful bidder will be named in the autumn ahead of work moving on-site in the autumn.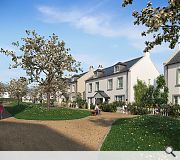 Covell Matthews, Benjamin Tindall Architects, Brooks/Murray Architects, Lew Oliver and Marianne Cusato contributed to the design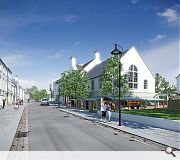 Turner & Townsend have been appointed to amnage the tender process
Back to May 2013