Crathes Crematorium proposal goes before planners
|
Send to friend
April 23 2013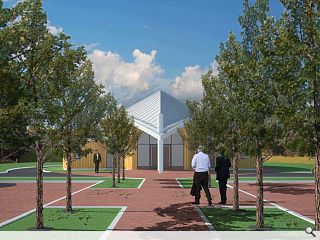 Plans to erect a new crematorium at Crathes, Deeside, have been submitted to Aberdeenshire Council by Brian Smith Funeral Services.
Designed by WCP Architects the crematorium would incorporate a chapel and garden of remembrance on land owned by the Leys Estate after the need for such a facility was identified by Aberdeenshire Council as a priority.
At present 70 per cent of all UK deaths now followed by cremation, with the remainder opting for burial.
It would be the first crematorium to be built in the council area, negating the need for travel to the nearest facility in Aberdeen, and serving a population of 250,000.
Inspired by its woodland setting the scheme takes its cue from the natural landscape through an organic timber clad form and will use a heat exchanger off the cremator to heat the building, with a bio-mass plant providing back-up heat.
Extensive landscaping work will bed the building into its surroundings, mitigating its car park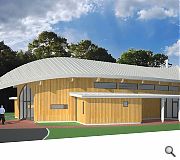 The crematorium will undertake up to four cremations a day
Back to April 2013