M Gallery named as 4 star Egyptian Halls hotel operator
March 4 2013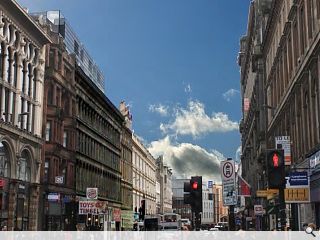 Developers behind long-running proposals to transform Glasgow's Egyptian Halls into a new hotel have named M Gallery as franchise operator of a 4 star hotel - for which heads of terms have been in place since April 2010.
This follows the granting of
planning and listed building consent in December
and will see upper floors converted for occupation by hotel operator Longrose Buccleugh and franchisor Accor Hotels.
Funding from both private and public sector stakeholders must still be agreed but it is 'hoped' that a deal can be struck within two months.
Richard Heggie of TPS Planning said: "This is evidence that GCC's new and embryonic City Centre strategy is beginning to work effectively. All stakeholders agree that the USP Ground Floor deficit is a challenge but all believe we can unlock the funding sources at the least possible cost to the public purse. Since there will be sizeable regeneration/job creation/business rates which will accrue as a result of this £20M+ investment."
Architect George Morrison of the Morrison Partnership added: "As it's now accepted the rear wall has to be replaced, this scheme is without doubt the last opportunity to preserve this architectural masterpiece, which has by and large being empty for the last 33 years!"
A project insider warned however: "The deficit is wholly and legally 100% attributable to the ground floor deficit, therefore the USI upper floors hotel will shortly be stalled or even derailed by the non reconciliation of the USP ground floor deficit."
Back to March 2013