St Peter's Seminary re-use plans submitted
February 5 2013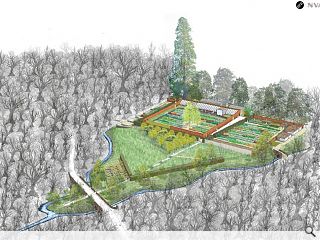 The latest proposals to inject a fresh lease of life into the decaying St Peter's Seminary, Cardross, have taken a step forward after arts charity NVA lodged a formal planning application for its revival with Argyll & Bute Council.
Drawn up by Avanti Architects and ERZ landscape designers the £15m plans would entail restoration of Gillespie Kidd and Coia's 1966 masterpiece together with a masterplan for the surrounding 57 hectare woodland estate.
This will entail transformation of the evocative central chamber into an events space along with consolidation works to the remainder of the seminary to prevent water ingress.
Externally a number of a number of walkways and bridges will be reinstated and a visitor centre built within a nearby walled garden to facilitate an artist-led cultural and educational programme.
Historic Scotland has stumped up £500k for work to the A-listed structure by way of a grant.
St Peter's closed its doors in 1980, after just 14 years in operation by the church as a priest training centre, and has been derelict since 1987 following a brief spell as a drug rehabilitation centre.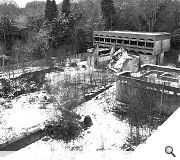 The Seminary has been subject to decades of vandalism and arson, leaving it in a parlous state
Back to February 2013