Bearsden's Boclair House to be turned into boutique hotel
January 29 2013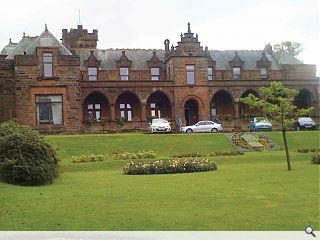 Boclair House, the grade B listed former offices of East Dunbartonshire Council, is to be converted into a boutique hotel after being bought by WPH Developments Limited and Westpoint Homes.
The Tudor-Gothic landmark was built in 1890 and boasts its own castellated tower and arched walkway, in addition to extensive landscaped grounds.
Development work is expected to begin toward the end of the summer and will incorporate an affordable housing element
Councillor Alan Moir, convener of East Dunbartonshire Council's Development & Infrastructure Committee, said, "This is an important and iconic building which has a special place within its local community and is really admired by many throughout the authority and beyond.
"Councillors looked carefully at all bids, taking into consideration a number of issues including job creation and provision of affordable housing as well as looking at offer prices. We have instructed our legal team to conclude the sale to WPH Development Limited."
Back to January 2013