Glasgow secures £24m 'smart city' cash
|
Send to friend
January 25 2013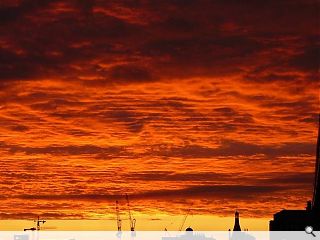 Glasgow has seen off competition from 30 other UK cities to secure a £24m government grant to transform itself into a test bed of technologies geared toward demonstrating how a city of the future might work.
The Future Cities Demonstrator, set up by the Technology Strategy Board quango, is intended to trailblaze a number of innovative technologies that can make more efficient use of existing infrastructure.
The windfall will be funneled directly into a number of hi-tech measures including the creation of a series of new smartphone apps designed to provide more detailed information on traffic and public transport timetables.
Other measures in line for support include feeding the city's CCTV cameras network into its traffic management unit in order to respond to traffic incidents in real time. This would dovetail with the use of cutting edge analytical software to identify and monitor crimes being committed on the streets.
Ways and means of providing cheaper gas and electricity to disadvantaged areas will also be explored.
TSB project leader Scott Cain said: "Glasgow has some quite extreme challenges - it has the lowest life expectancy of any city in the UK for instance - and the hope is that if we bring together energy, transport, public safety and health it will make it more efficient and a better place to live."
Universities and science minister David Willetts added: "From transport systems to energy use and health, this demonstrator will play a key part in the government's industrial strategy and give real insight into how our cities can be shaped in the future."
Back to January 2013