Dumfries & Galloway take Kier to court over DG One defects
January 24 2013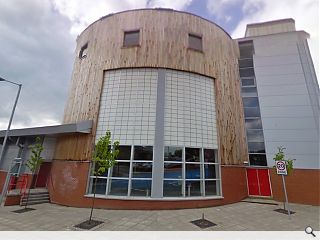 Dumfries and Galloway Council has announced the start of court proceedings against construction group Kier after an array of defects came to light at the flagship DG One leisure complex.
Opened in May 2008 at a cost of £17m the facility has been beset by a raft of problems including tiles falling off the walls of its main pool due to the use of the wrong kind of grouting
Independent experts from Hurd Roland and Morris Engineering told a meeting of the council yesterday that they believe the cost of remedial work could hit £3.7m and take over a year to complete, prompting the court bid to recoup these costs.
Council leader Ivor Hyslop said: "We are all extremely disappointed and frustrated with the situation with DG One. The council is now taking the necessary steps to address the issues with the building."
In a statement Kier said: "Yesterday's meeting was the first time we have seen any value stated as to the extent of a claim from the council.
"We have always responded swiftly to any problems notified to us, and rectified all items that were our responsibility at our cost and within timescales agreed with the council.
"We are currently compiling a response to the alleged defects, which we are due to send to the council within the next few days, and we will continue to work with them to address and resolve any issues that are the responsibility of Kier."
Back to January 2013