Young architects consider George Square's future
January 24 2013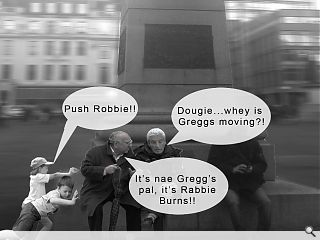 In the wake of the shambolic George Square design competition a group of young architects have gathered together in order to brainstorm a range of potential alternatives for the contentious squares future.
Hosted by paper+ architects, founded by Anna Gibb and Ross Anderson, the event seeks to invoke a positive and creative response to the depressing air of incompetence which presently pervades the air around City Chambers.
The day long 'Paper Salon' event saw a group of young architects take a wander round the current square before drafting their own solutions alongside an invited panel including Alan Dunlop and artist Patricia Cain.
This produced four diverse solutions unencumbered by Glasgow City Council's brief or the competition process.
Back to January 2013