Heavy metal rocks Locks
January 17 2013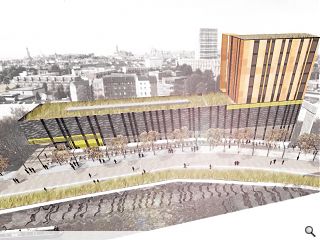 Stallan-Brand have updated an existing 7N Speirs Locks masterplan to incorporate a 400 bed student housing scheme.
Taking full advantage of its elevated position the schemes first phase will take the form of a 12-storey corten steel clad tower.
Key to the proposals is a desire to improve weak connectivity by extending 7N's Phoenix Flowers public realm work via a new 'Avenue of the arts' to connect to a campus square opposite the glue factory arts venue.
Practice co-founder Paul Stallan said: "Since the previous plan was prepared at the height of the market the location has become increasingly attractive for both local and national arts companies.
"The original plans envisaged commercial proposals but these have in fact given way to more opportunistic education and artistic uses to become a location that is clearly becoming a creative quarter.
"Our proposals seek to consolidate and reinforce the areas accidental, ad hoc character by introducing a series of new public spaces, improved pedestrian connections and alternate uses ranging from managed work spaces, a new canal side cafe and high quality student residential
accommodation for both under and post graduate students.
"The urban and environmental challenges are significant given the sites weak urban connectivity, complex topography, and high visibility. Proposals place an emphasis on linkages both North and South and East and West."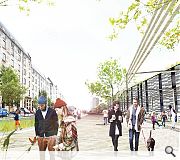 An influx of students would provide a much needed fillip to the nascent creative quarter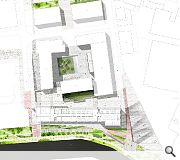 Site plan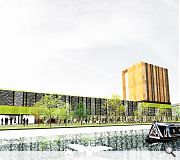 The scheme aims to move away from the 'warehousing' of students in banal developments
Back to January 2013