George Square survey results revealed
|
Send to friend
January 16 2013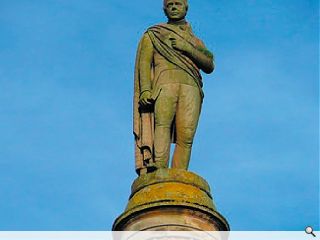 As a judging panel prepares to deliver its verdict on six-shortlisted George Square designs Urban Realm publishes the findings of its own poll which aimed to elicit precisely what Glaswegians expect and demand of their primary civic space.
The open ideas survey generated a welter of responses with 189 of you taking time to respond with your own hopes, fears and observations.
Responses were varied but the results clear, with 87% of you disagreeing with the proposition that events should be a priority for the Square. Opinion was much more evenly matched though when presented with the stronger question: 'Do you think there should be any events in George Square?' Here a slim majority (57%) were against.

An unambiguous 85% expressed the view that trees and other green space should be a priority whilst 70% are opposed to any removal of statues, a quarter were ambivalent and just 5% would support such a move.
Urban Realm editor John Glenday said: "George Square has been described as Glasgow's living room and you tamper with that at your peril, particularly within such a tight timeframe.
"We only need to look north to Aberdeen to see the sort of shambles which such large-scale square design competitions can descend into. Indeed even closer to home Glasgow City Council have a poor track record from Glasgow Bridge to Café in the Square - both of which were prematurely aborted."
We've reproduced a selection of comments received in our
George Square feature
.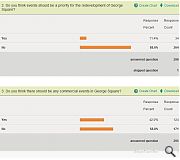 Respondents were against events being the main focus of the Square, but open to their continuation in some form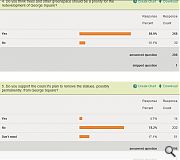 Unsurprisingly, green space is a priority for most but there is also significant opposition to the relocation of existing statues
Back to January 2013