Glasgow Film Theatre expansion secures funding
November 29 2012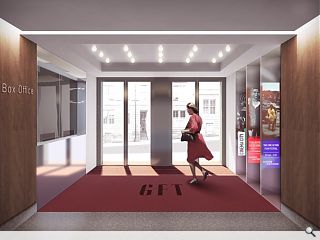 A planned expansion of the art deco Glasgow Film Theatre has won a £500k grant from Glasgow City Council and a further £100k from Creative Scotland, allowing the historic cinema to press ahead with a £1.6m expansion plan drawn up by Nord.
This will entail creation of a 60-seat third screen within the Rose Street building, as well as associated improvements to access and services in order to rectify a chronic lack of space in the theatre, a situation which has led to loss of revenue from popular films.
Improvements will see the existing box office moved back to its original position at the front of the foyer whilst the café will be reconfigured, removing an upstairs bar and relocating it to the rear of the foyer.
The third cinema screen is expected to be available for use at the end of 2013, enabling a 50% increase in programming slots, some of which will ultimately be given over to non-cinema activity such as meetings, talks and debates.
Councillor Gordon Matheson, leader of Glasgow City Council, said: 'Glasgow is a city that has long been in love with the movies. It is a love affair which has helped turn our city into the centre of Scotland's film and television industry. However we have to ensure that we continue to support and give a platform to new talent coming into these industries. This is a vital part of the work of GFT which is one of the UK's most successful cinemas."
The balance of funding will be sourced from The Robertson Trust, The Gannochy Trust, the Garfield Weston Foundation and the Landfill Community Trust as well as the GFT's own reserves.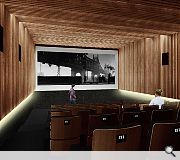 12 Rose Street has been an operating cinema since The Cosmo opened in 1939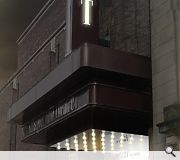 The GFT is the only major independent cinema of its kind in the West of Scotland
Back to November 2012