RGU professor Stuart MacDonald publishes 'Designs on Democracy'
November 30 2012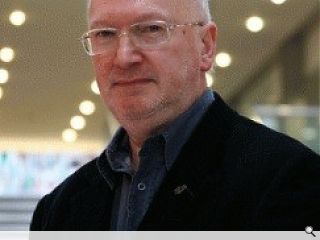 Stuart MacDonald, Emeritus Professor Gray's School of Art, Robert Gordon University and founding Director of the Lighthouse, has published a fresh perspective on architecture and design in Scotland - as seen through a post devolution lens.
Designs on Democracy: Architecture and Design in Scotland post devolution seeks to bridge debates surrounding architecture and design with policies, people and places, illustrating the contribution made by creative to culture and identity.
Explaining the genesis of the book to Urban Realm MacDonald said: "Disasters, pandemics, the War on Terrorism? Whatever your memories of the Noughties, this was also a Scottish decade. Design, politics and identity came together.
"Designs on Democracy covers the opening of both the Scottish Parliament and the Lighthouse, Scotland's Centre from Architecture, Design, and, shortly afterwards the Scottish Government's architecture policy.
"The focus is the role of design in the democratisation of Scots' lives and experiences. It is also about the role of Government policy and Creative and Cultural Industries' strategy alongside a narrative about the Lighthouse and the development of its international programme.
"The book ranges over the debates concerning architecture, urbanism, design and the Creative and Cultural Industries and the policies, people and places that stimulate and animate them. Unsurprisingly, Miralles' Scottish Parliament building permeates these essays, but not to the exclusion of smaller (and much less expensive) projects right across Scotland.
"It showcases new architecture from schools to housing to cultural buildings to office spaces, and contemporary issues relating to public art, regeneration, heritage and conservation, internationalisation, young architects, and place-making.
"Attention is also drawn to how architects and other people think and talk about buildings and the environment and the attendant social, economic and educational arguments. The connecting thread is participation and the democratisation of design from innovations in exhibition-making pioneered by the Lighthouse to user-centred approaches in design education and public engagement.
"These essays also tell a story about Scotland's creatives – the people behind anonymous Government statistics: where they work; the difficulties they encounter; and how their ideas and what they create and design contribute to Scotland's democratic culture and identity."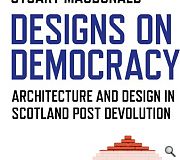 Designs on Democracy seeks to bridge the gap between architecture and the policy environment from which it emerges
Back to November 2012