Urban Realm toasts a stellar year with ASA12 publication
November 29 2012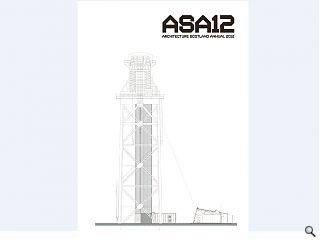 With 2012 drawing to a close Urban Realm has published a study of 77 of the best examples of new architecture to emerge in Scotland over the past twelve months.
This year we had over 128 submissions to choose from, with a particularly strong showing amongst smaller projects and extensions, exemplified by Ewan Cameron's Capel manor House and Dualchas Architects House at Boreraig, both of which pack a punch which belies their modest stature.
It has proven to be a particularly bountiful year for education too with honourable mentions going to Woodhead Primary, designed by Paul Stallan Studio @ RMJM and Holmes Miller's Park Mains High School.
Amidst the celebration however we also remember the passing of Euan Wright, who died whilst photographing the George Wood Anderson Bird Shelter. Wright was immensely proud of what he and Bell Ingram Design achieved and rightly so. The annual is dedicated to his memory.
Urban Realm editor John Glenday said: "It's hard to believe, but it's been six years since Urban Realm first began publishing the Architecture Annual, a time which has delivered an impressive period of sustained architectural quality despite the economic volatility, but;
"This year we've freshened things up with a new aesthetic. One which harmonises with the high design qualities of the magazine and showcases to best advantage what really matters – the buildings.
"I hope you like it."
To order your copy of the book please get in touch with Kasia Uliasz on either kasia@urbanrealm.com or 0141 559 6082.
Back to November 2012