Shortlist confusion hits George Square competition
November 16 2012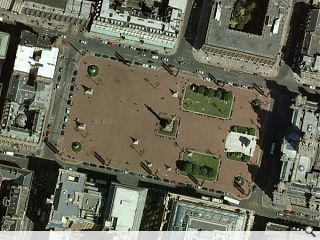 A competition to redesign Glasgow's
George Square
has got off to a faltering start following confusion as to whether to name six shortlisted schemes, or keep them under wraps.
Initially Glasgow City Council had intended to name the successful bidders on 9 November but when Urban Realm pursued this we were informed it had been delayed until the 'middle' of this week.
On Thursday Chris Starrs, GCC's PR manager, then informed Urban Realm that: "We'll not be announcing who is on the shortlist - we don't want to say anything which might influence the judging panel."
As of today however, following a lunchtime meeting between GCC's public relations team and their lawyers, that position has changed. Explaining the rationale behind this about turn Starrs said: "We'd been advised by the RIAS that if you're doing a design competition like this then you shouldn't necessarily let the judging panel know the name of the company submitting a particular proposal, in case it skews the way they look at it.
"But we've been speaking to our lawyers today and we think we will actually be announcing the names, but we won't say which company submitted which design."
The winning teams will now be revealed at the 'start of next week'.
Participants have already been irked by the tight time constraints placed on them with one complaining: "It seems to be a perfect example of how not to handle a competition. Shortlisted architects are expected to deliver on January 4th which means, of course, working all through Christmas and New Year."
GCC previously ran the
terminated Glasgow Bridge and aborted Café in the Square competitions
.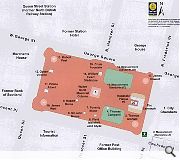 DRS recently submitted proposals for the removal of all listed statues bar the Cenotaph for conservation and repair
Back to November 2012