Craighouse development plans submitted
November 16 2012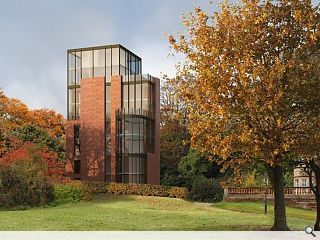 The Craighouse Partnership has submitted a planning application for
Edinburgh Napier University's Craighouse campus
, a 51 acre site which the institution will vacate in May 2013.
A total of 153 homes are envisaged for the site, down from the 200 originally mooted, with 64 of these housed within conversions of seven category A listed buildings and the remainder contained within a number of new builds.
The remainder of the site will be given over to green space which, it is proposed, will be given to public ownership, guaranteeing their future.
Prepared by Oberlanders and Simpson & Brown architects the plans aim to restore the historic campus to its original appearance through selective demolition of later extensions and the use of quality materials such as sandstone and lime render.
William Gray Muir, managing director of Sundial Properties, said: "The most consistent concerns which were expressed to us were over our original proposal to build on the orchard area and over how legally robust the guarantees of continued public access over private ground could be.
"Our final proposals very positively address these issues, by removing all new building from the orchard area and seeking to gift the majority of the green space into public ownership to protect public access in perpetuity.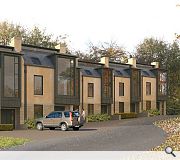 care has been taken to minimise the visual impact of the development from outwith the site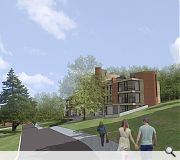 The Craighouse Partnership intend to blend the best of modern design with traditional Scottish details and finishes where appropriate.
Back to November 2012