Orkidstudio seeks Zambia volunteers for school hall project
|
Send to friend
November 8 2012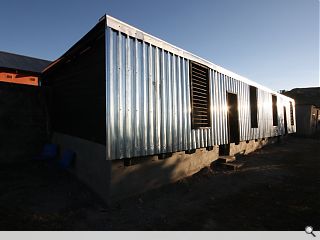 Orkidstudio, a non-profit humanitarian design studio, are seeking volunteers to participate in the organisations latest construction project, a new school hall which can be subdivided into classroom spaces.
The fourth project to be undertaken by the studio in the region it will take place over the summer of 2013 in support of the Mutende Children's Village and Harold Mwenge Memorial Academy near Chingola, Zambia.
Project director James Mitchell said: "… our aim is to explore the potential of architecture as a tool for relieving poverty. In each of our projects the work is centred on a culture of 'making' and craftsmanship through collaboration with local communities.
"Volunteering for Orkidstudio will not only give you the opportunity to help children and communities across the world but will also enable you to be a part of an exciting and dynamic design and build process."
To find out more or to apply applicants are invited to register their interest by
completing an online application form
or by contacting reachus@orkidstudio.co.uk.
Applicants must be over the age of 18 and a deadline for entries has been set for 24 November.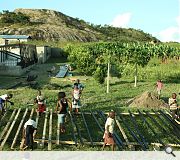 Orkidstudio enjoy playing with materials and experimenting on site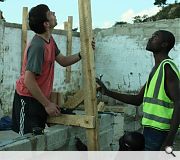 The charity places emphasis on building efficiently, sustainably and economically
Back to November 2012