Lofty photography exhibition to open
October 24 2012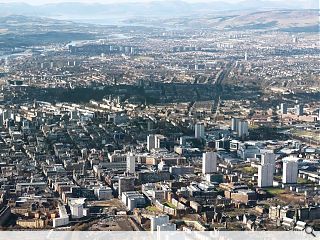 An exhibition showcasing aerial photography from around Scotland is to open to the public from this Friday at the Lighthouse, Glasgow.
Above Scotland has been created by Architecture and Design Scotland and the Royal Commission on the Ancient and Historical Monuments of Scotland to showcase familiar locales from a different perspective.
Exploring the relationship between land and people the exhibition charts how geography has informed settlement growth – and how nature has in turn been sculpted by people.
Jim MacDonald, chief executive of A+DS, said "Seeing our places from above like this invites us to ask questions about how we use places now and how our plans and developments today respond to or shape the landscapes around us."
James Crawford, author of Scotland's Landscapes, a new book published this month by RCAHMS, added: "Over the past 10,000 years, every inch of Scotland has been shaped, changed and moulded by its people. No part of the land is without its human story. From Orkney's immaculately preserved Neolithic villages to Highland glens stripped of nineteenth century settlements, Scotland's history is written into the land in vivid detail.
"Sometimes, in just one modern photograph, you can peel back the layers of history to show how hundreds of generations of our ancestors have shaped the landscape we look at today."
The exhibition opens this Friday and runs from 10:30am – 17:00 on weekdays and noon till 17:00 on Saturdays. It closes on January 23.
All images are part of the National Archive of Aerial Photography held by RCAHMS.
Aberdeen's still bustling port dominates its waterfront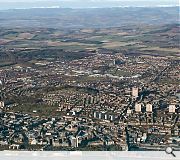 Dundee as you haven't seen it before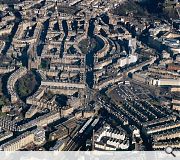 Edinburgh Castle and the west end
Back to October 2012