Gartloch Hospital's A-listed Great Hall facing demolition
|
Send to friend
October 16 2012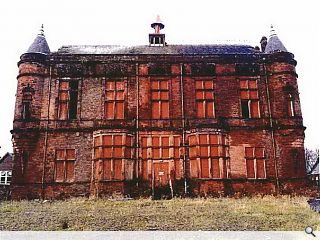 New City Vision, have
filed a planning application to demolish Gartloch Hospital's Great Hall
, the derelict centrepiece of the former asylum.
£95k will be spent demolishing the structure, which will give way to landscaped gardens, after the developer judged movement on the existing facades, lintol cracks, collapsed chimneys and deteriorating stonework to have rendered its repair uneconomic.
Vacant for more than 25 years its condition is now such that any repair and re-use would effectively leave only the external walls of the original building remaining.
In a report T. Lawrie & Partners consulting engineers said: "… it is likely that the poor and collapsed condition of the building is such that it is beyond the point of viable financial repair, and on this basis consideration may require to be given to demolition."
ZM Architecture has converted the remainder of the A-listed buildings for residential use.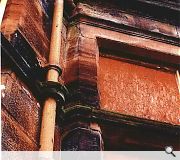 The Great Hall has been left to moulder for 25 years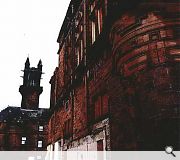 £12m has been spent renovating and redeveloping the remainder of the site
Back to October 2012