RIAS jibe likens 'grand' Urban Realm office to 'ivory tower'
|
Send to friend
October 11 2012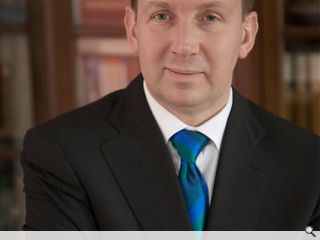 The RIAS, the body representing architects in Scotland, has launched an outspoken attack on the Carbuncle Awards and poked fun at Urban Realm's offices, via a stint on
BBC Radio Scotland
.
Invited to participate on the John Beattie programme, to debate the launch of this year's awards, the organisations secretary Neil Baxter dismissed the initiative as a "crass PR stunt" - with no hint of irony.
The Carbuncles were originally launched as a joint venture with the RIAS back when Prospect (Urban Realm's predecessor) acted as an official mouthpiece for the body, whose communications director then acted as editor. Since the magazine was taken independent however the RIAS has sought to distance itself from the process, raising accusations of hypocrisy.
Baxter had travelled from his well-appointed Regency townhouse in Edinburgh's New Town to disparage Urban Realm's 'grand office', which sits above a furniture store on Glasgow's Gallowgate, falsely accusing Urban Realm of "flying in and then heading back to their proverbial ivory tower, but in this case back to their pleasant office in Glasgow."
The unfounded allegation doesn't reflect the Carbuncles process however, which entails significant site visits to the towns with a professional team – often with community buy-in, notably in
Denny where an architectural competition was held
and
Glenrothes which hosted Urban Realm's 'Down Towns' conference
.
Baxter, who now publishes another rival magazine (RIAS Quarterly), admitted to being unaware of this however - after claiming to chuck his copies of Urban Realm straight into the dustbin. He said: "I don't follow Urban Realm magazine, Urban Realm follows everyone else. So as far as Urban Realm is concerned, it's useful for the litter bin and nothing else."
Urban Realm editor John Glenday said: "I think many would suggest that the RIAS is failing to raise awareness of these issues and debate them in public - so it's left to other organisations to do their job for them. It is disappointing that Baxter should choose to air his ignorance so publically but the comments are sadly indicative of a bloated, ineffective and aloof organisation which is well past its use-by-date.
"Instead of sniping from the sidelines and accelerating the RIAS slide into irrelevance Baxter would find his time more productively spent working with us and the communities we are helping to improve."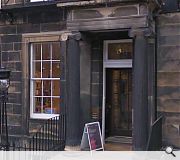 RIAS slum it in this Regency townhouse in Edinburgh's New Town, an impoverished backwater of the capital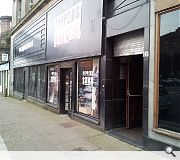 Urban Realm's plush Gallowgate office sits in the heart of Glasgow's sought after east end.
Back to October 2012