Ex-RMJM colleagues set up Kettle Collective
|
Send to friend
October 11 2012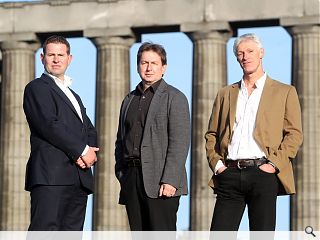 Tony Kettle, a former RMJM's director, has teamed up with fellow former employees Colin Bone (former European managing principal) and David Tripney, to set up Kettle Collective, a new international design house in Edinburgh.
Focusing on architecture but also offering expertise in urban, interior and product design, the new studio will provide a 'full delivery service' for clients both at home and internationally.
Kettle has been instrumental in a number of projects ranging from the Falkirk Wheel to the Lakhta Tower in St Petersburg during over 25 years of work.
Kettle, design principal of Kettle Collective, said: "This is a really exciting opportunity to establish a new design house in Scotland with an international focus, building on our team's previous experiences. Our UK and Middle East teams will work closely together to deliver high quality projects of all scales, which will continue to challenge the norm."
Kettle Collective are also in process of establishing a new hub in Dubai to act as a hub for markets in the Middle East and Russia.
The practices launch follows that of
Stallan-Brand earlier in the year
, also composed of former RMJM employees.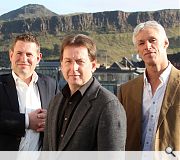 From left; Colin Bone, Tony Kettle and David Tripney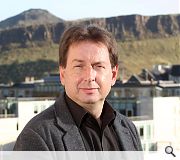 Kettle Collective are already pursuing an ambitious growth strategy
Back to October 2012