Cowgate hotel complex starts on site
October 8 2012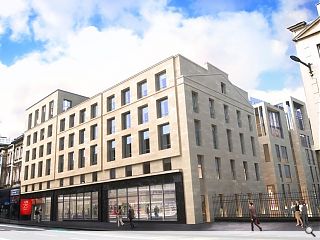 LaSalle Investment management have announced that construction has begun on a new hotel complex in Edinburgh's Cowgate after they purchased the development from Jansons Property.
Designed by ICA Architects the scheme is the latest in a
number of proposals for the site
, dubbed SoCo, which have been beset by delays brought about by the recession.
The 259 bed Ibis hotel will also incorporate a new shop fronting the South Bridge, as well as a restaurant and nightclub on the sensitive world heritage site - which was gutted by fire in December 2002.
John Yeend, director of LaSalle added: "We have followed the development of the SoCo site for some time and I would commend Jansons for gaining widespread support for a high quality addition to Edinburgh's World Heritage site. We believe that the development will quickly become a positive and valued addition to Edinburgh's city centre and we look forward to making further investments, where the schemes can meet our standards and expectations."
Cyril Sweett are serving as project managers on the scheme with Wakemans acting as quantity surveyor) and Turleys as planning consultant.
The £30m scheme is scheduled to open its doors in December 2013.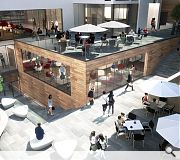 A basement nightclub will be built below South Bridge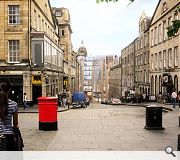 The key site has lain derelict for over a decade
Back to October 2012