Pert outlines rationale behind Melbourne move
October 4 2012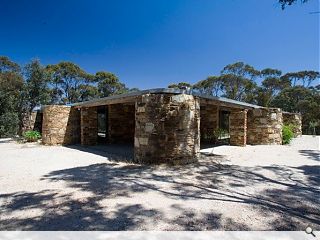 Nord director Alan Pert has expanded upon his antipodean intentions, dispelling notions that he is to leave Glasgow for good in order to assume a
new role as director of the Melbourne School of Design.
Pert told Urban Realm: "Everyone is assuming that I'm disappearing which is actually far from the truth. I'm only going over in October for a few weeks to try and get to the bottom of what the time commitments are going to be. The idea is I'll be going over there periodically, for the first six months in particular I'll be back and forth quite a bit - but there's a team of four in Nord so it's not as if it's one person.
"Melbourne is just such a big opportunity for us. We've been talking to the School on and off for over a year now and the optimism that's going on in places like that is worth a look. There's also a big opportunity to develop research links with them so I'm going over to try and tease some of this out. I'm doing a lecture over there at the end of the month at the Robin Boyd Baker House, but I'll be back here in November.
"I'm not too sure yet how it's all going to pan out but hopefully I'll be chatting to a few practices when I'm over and it might be that one of them comes over to Glasgow for a wee cultural exchange. There are also a couple of interesting competitions coming up over there that we want to do.
"The School has been appointing professorships over the past year and some interesting people have taken them up. They're also building a new A$90m faculty of architecture. There are not many places in the world making that commitment to architectural education, so that in itself is a big attraction."
Back to October 2012