Work to complete Anderston's Bridge to Nowhere commences
October 3 2012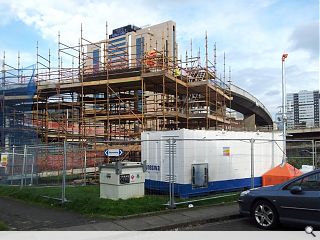 Glasgow's notorious 'Bridge to Nowhere' is finally going somewhere with Raynesway Construction moving on site to complete the severed link – 40 years after construction began.
The Connect 2 Anderston footbridge refurbishment will introduce a direct pedestrian and cycle link between Anderston and the city centre… a link was severed in the sixties when motorway construction began.
The partnership scheme is being led by Glasgow City Council and the Big Lottery as part of the Sustrans Connect2 project which links Kelvingrove Park, as well as the River Clyde, via segregated cycleways and traffic calmed routes.
A later phase will establish a link between Anderston and the River Clyde at Anderston Quay.
Work to finish the £2.25m bridge is expected to complete by spring 2013.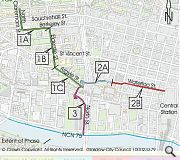 The phased scheme will reconnect the west end, city centre and River Clyde
Back to October 2012