Cut-price modular school designs unveiled
October 2 2012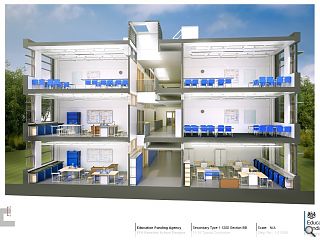 The Department for Education has unveiled a
trio of modular school designs
which they claim could slash the cost of school construction by as much as 30%, or £6m per 1,200 place school, compared to equivalent builds delivered via Building Schools for the Future.
The new primary and secondary designs are said to be more efficient and sustainable than their BSF counterparts, reducing 'wasted space' in secondary's by 15% and 5% in primaries – whilst maintaining the same standard of facilities.
Contractors can choose to develop these standardised plans into detailed schemes, or propose alternatives of equivalent cost to £1,113 sq/m.
Mike Green, director of capital at the Education Funding Agency, said: "These designs will ensure that new schools can be built to effective designs and specifications, be simple to maintain and energy efficient. And they can be built far faster than many have previously and for far less money.
"Ultimately they will enable as many schools as possible to receive investment from the funding available and deliver an excellent environment for the children and communities they serve."
BSF was scrapped by the incoming coalition government in 2010 amidst claims that designing each school individually was incurring unnecessary consultancy fees and duplication of work.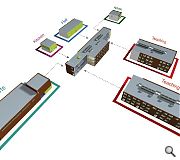 Baseline designs have been prepared for a 1,200 place finger block secondary, 'superblock' secondary and 420 place school and nursery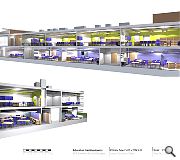 Previous schools are said to have suffered from dark corridors, poor ventilation and inadequate classrooms
Back to October 2012