Yo! Home reveal mechanised house prototype
September 19 2012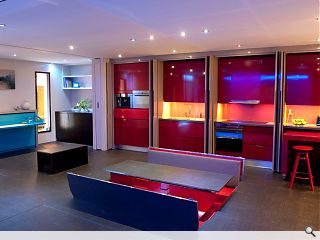 YO!, the excitable firm behind YO! Sushi and YOTEL, has launched YO! Home – a contemporary living space which its founder, Simon Woodroffe, claims will transform our lives.
Developed by a team of stage technicians the mechanical home is designed to maximise limited floor space by transforming living rooms into bedrooms and kitchens into dining rooms at the flick of a switch.
Woodroffe said: "I think homes help shape our lives. They are our refuge, and our rock. Since the invention of the city centre apartment, we've never really re-invented it. YO! Home is that new invention.
"Twelve moving parts drawing on the mechanics of stage scenery allow the transformation of an eighty square metre space (the size of a one bedroom apartment) into a much bigger home."
The prototype home was launched today at 100% Design and is intended to serve as a precursor to the conversion of existing static properties into mechanised marvels.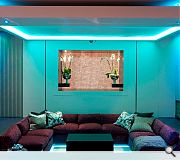 At the flick of a swirch a bed hidden in the ceiling cavity will descend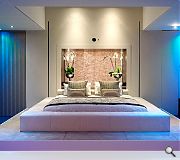 just be careful where you put your fingers.
Back to September 2012