Glasgow Academy science & technology wing secures planning
September 19 2012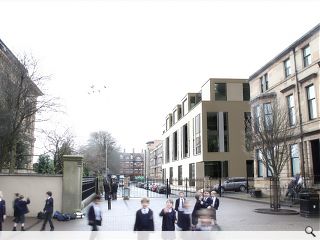 Glasgow Academy has won planning permission to erect a new science & technology wing at its Kelvinbridge campus.
Designed by Page\Park Architects working in collaboration with Atelier 10, the project will occupy the site of two vacant Victorian tenements owned by the school on Colebrooke Street.
The new build will replace existing science facilities across the site and will employ a number of environmental initiatives such as a heat labyrinth, natural lighting and ventilation and recycled materials.
Views of the Barclay Brothers designed main building will be framed by the new extension.
It is hoped to commence construction on the £10m purpose built facility by next summer.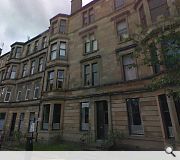 This bay windowed tenement would be demolished to make way for the school
Back to September 2012