Page\Park win Dunoon Burgh Hall competition
September 17 2012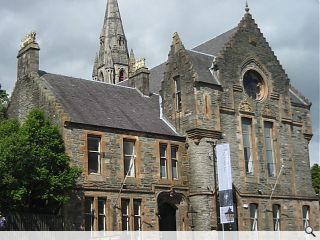 Page\Park are to refurbish Dunoon Burgh Hall after being unanimously selected from a shortlist comprising ZM, Gareth Hoskins, Elder + Cannon, Holmes Miller and Robert Potter and Partners.
Driven by Dunoon raised architect John McAslan, who heads the
John McAslan Family Trust
, the scheme will entail transformation of the derelict hall into a £1.5m community centre by 2015.
Commenting on the scheme Brian Park said: "This project fits very well with our portfolio and will allow us to apply a range of relevant experience from within our team including conservation expertise, diverse involvement with the arts and culture sector and a long track record of working on projects which are at the heart of communities away from our major Scottish cities.
"This project has already had a meaningful impact within Dunoon bringing the building back into partial use and its further development will be significant as a contributor to economic and community life in the town."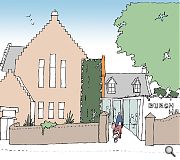 An initial sketch from Page\Park's interview presentation shows how the Hall could look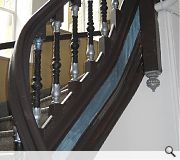 John McAslan has been fundraising to save the hall since 2008
Back to September 2012