George Square design competition launched
September 13 2012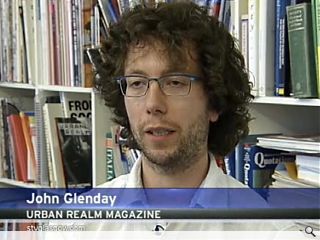 A £15m design competition to
revamp George Square
has been launched - a project which could see all of monuments, bar the cenotaph, dug up and transferred for an indeterminate period, according to Glasgow City Council.
This would see all 13 statues and memorials removed; together with all existing lighting, seating, planting and the infamous red tarmac.
Councillors believe such a radical step is necessary in order to allow designers a 'blank canvas' to implement radical new plans. It will also allow Historic Scotland to implement a conservation plan.
But some have voiced fears that the heart of Glasgow could be left as a building site for far too long.
If approved a shortlist of submissions will be drawn up on 12 October with the teams work placed on public display through November and December.
Work could then start as early as April 2013 with the first phase of works likely to be completed a year later – just in time for the Commonwealth Games.
Urban Realm editor John Glenday said: "George Square has been described as Glasgow's living room and you tamper with that at your peril, particularly within such a tight timeframe.
"We only need to look north to Aberdeen to see the sort of shambles which such large scale square design competitions can descend into. Indeed even closer to home Glasgow City Council have a poor track record from Glasgow Bridge to Café in the Square - both of which were prematurely aborted.
"Nevertheless this is an opportunity for Glasgow to give itself a heart once more and I look forward to seeing what the cream of the world's design community can come up with."
Anyone interested in tendering is
invited to do so online
.
Back to September 2012