Malcolm Fraser to lead review of town centres
September 10 2012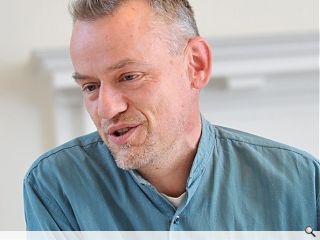 Malcolm Fraser has been named by the Scottish Government as chair of a newly launched national review of town centres, tasked with formulating an action plan to halt and reverse the decline of secondary urban centres.
The town centre hit squad has been assembled in the widespread belief that a similar initiative in England, the
Mary Portas review
, was too focussed on retail and thus not wide ranging enough.
With some 20,000 commercial properties currently lying empty in Scotland a primary task of the group will be to seek ways of amending planning and competition regulations; as well as changing the law on empty properties, rents and rates.
Speaking to Urban Realm Fraser said: "Traditional nucleated communities are the places that best deliver wealth and well-being," adding: "This isn't about specific towns; this is an attempt to create general conditions to allow town centres to flourish. Things like leaseholds, rates and tax as well as arts and festivals."
Citing an example of the type of challenge the group must wrestle with Fraser noted: "An empty property above a shop in Scotland is a far harder property to sell than in England. The person who owns a shop and the building above it can't sell the upstairs, you need to control the roof and access, so they will always look to lease it.
"In England you can lease for up to 150 years but in Scotland there is a legal limit of 20 years. That means the property is worth nothing and so it's not worth doing up. With a simple change in the law you would suddenly have tens of thousands of properties coming back on the market - it would be a huge re-emphasis on the centre of towns."
Referring to a pet bugbear, discrepancies in the application of VAT rates, Fraser added: "The government is interested in the issues of tax and very supportive of a change to VAT because if you do up a property in the centre of town you're charged 20% but if you build a diddy-box on a greenfield site you pay zero."
Scottish Government ministers have intimated that they will be 'sympathetic' to the reviews findings but haven't committed to enacting any recommendations before those have been published.
The review will kick off with a symposium on 25-26 September incorporating a panel of experts from organisations including Ernst and Young, the Association of Town Centre Managers, Scottish Retail Consortium, Creative Scotland, Scottish Chambers of Commerce, Stirling University and Federation of Small Businesses.
Back to September 2012