Glasgow City Council unveils Sighthill Village plans
September 8 2012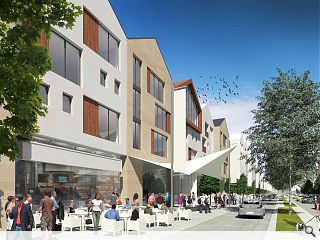 Glasgow City Council has outlined plans to regenerate the
Sighthill area
of the city through the construction of 830 homes, school, shops, green spaces and a pedestrian footbridge over the M8.
This would entail demolition of five multi storey slab blocks at Pinkston to make way for the new housing some of which could form an athlete' village for the 2018 Youth Olympics - if Glasgow's bid is successful.
Taking the form of a new village square and promenade the masterplan would also entail a land decontamination programme.
GCC leader councillor Gordon Matheson said: "
The Sighthill regeneration plans will be put before GCC's executive committee this Thursday.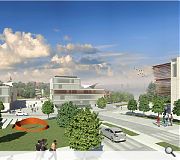 A new village square forms the heart of the proposals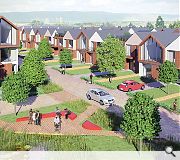 GCC insist the scheme will proceed even if Glasgow loses out on its bid for the Games
Back to September 2012