De Vere announce Edinburgh hotel plans
August 30 2012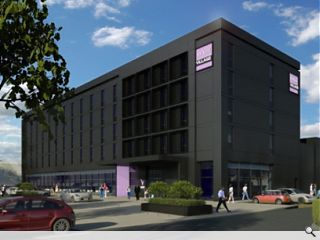 De Vere Group has announced plans for their first hotel in Edinburgh on the site of a redundant office block near the Western General Hospital.
The £20m scheme will entail construction of a 120 room hotel, health & leisure complex and conference centre on the site of Helix House, Crewe Toll.
Incorporating a 20m pool, restaurant, bar and Starbucks it will conform to the 'village urban resorts' concept it has established throughout Britain, with similar 'resorts' planned for Aberdeen and Glasgow.
Robert Cook, chief executive of De Vere Village Urban Resorts, said: "The selected site is prominently located in north Edinburgh. The redundant office building on site, Helix House, has been vacant for many years and is becoming something of an eyesore.
"Our new Edinburgh village urban resort will be a positive landmark building in this prominent location."
Back to August 2012