Women in Property celebrate 25th anniversary
August 28 2012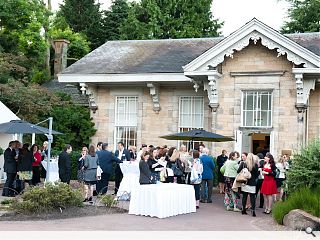 Women in Scotland have held a summer garden party in celebration of their 25th year of promoting equality within the construction industry.
Professionals from the property sector gathered at Edinburgh's Botanic Gardens to network and hear from several guest speakers; including Alison Newton, head of HBJ Gateley's Glasgow office, who spoke of broadening the understanding of the careers relevant to property and construction.
Newton was joined by Sandi Rhys Jones of Rhys Jones Consulting who shared several diary entries from 1987, the year WIP was formed, with thoughts on balancing career and family life.
Jane Meneely, Chairman of Women in Property Central Scotland branch said: "WIP was formed in 1987 when two professional women working in the property sector agreed that something needed to be done to improve networking and support for the industry's women.
"25 years on we believe there is still a role for the Association as women still only represent 15% of the property and construction industry workforce."
Photography by Julie Broadfoot.
Back to August 2012