'New Moscow' zero-carbon city masterplan drawn up
August 28 2012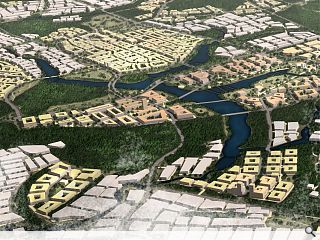 Buro Happold's Glasgow office has completed a masterplan study into creation of the world's first 'zero-carbon, zero waste and zero contaminated water' capital on the outskirts of the Russian city.
New Moscow City
is due to be completed in 2020 and will eventually be home to some 550,000 people – but no cars, with all vehicles banned from its streets. In their place will be a fleet of personal rapid transit pods and a mass transit metro system designed to plug into the outside world.
This, alongside a smart grid system and waste to energy stations, are intended to contribute to a sustainable exemplar on 148,000 hectares of land to the south west of the city.
Four distinct districts are planned; Federal City, Innovation City, Logistics City and Science City which will all benefit from clean water supplied by a purpose built reservoir and aquifer and a waste water treatment plant.
Urban Design Associates, Gillespies, John Thompson & partners and Nelson Nygaard are all partnering on the masterplan as the Capital Cities Planning Group.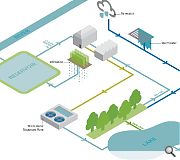 Recycled rainwater and greywater will be re-used for irrigation and toilet flushing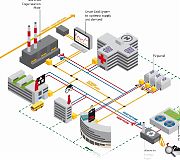 Vacuum waste recovery systems will be employed to mitigate the need for collection at neighbourhood level
Back to August 2012