August 31 deadline looms in best engineers poll
August 27 2012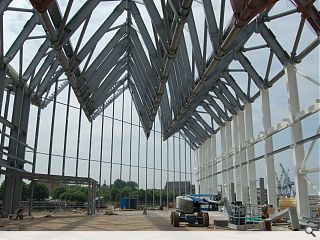 As a deadline for entries draws ever closer Urban Realm's hunt for the top engineering firms at work today is moving rapidly towards its inevitable endgame.
Thus far we have had close to 500 votes but there is still time to make your mark with the poll remaining live until 31 August… giving you a
precious four days to deliver your verdict on the best
.
Already a heated
debate has sprung up online
and several new nominations have been received, the best of which will be revealed in the autumn edition of Urban Realm.
Here we will profile the best practices as voted for by you as well as conducting interviews with the leading engineers from each and a profile of their most relevant recent work.
Urban Realm editor John Glenday said: "We hope that this survey will form a snapshot of an industry in flux, showcasing the strides being taken to build on past successes at an international and local level.
"I hope that all those with a stake in the industry's future get on board to show that the Scottish engineering sector is built on solid foundations."
Back to August 2012