Clarkston retirement home granted approval
August 27 2012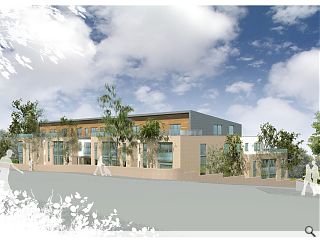 East Renfrewshire Counc8il has granted planning approval to a proposal by McCarthy & Stone to erect 28 private retirement apartments in the south side of Glasgow.
Designed by The Planning Bureau Limited the scheme is to be built on the site of the former Netherlee and Clarkston Synagogue and will incorporate landscaped gardens and a roof terrace.
Upper levels are set back to complement the surrounding topography with demolition of the 1950s built Synagogue expected to take place this autumn.
Stephen Wiseman, Managing Director of McCarthy & Stone in Scotland, explains: "This new development will significantly improve housing choices for older people in Clarkston. From the outset our development has been sensitively designed to provide a contemporary building that complements and enhances the surrounding area.
"We worked closely with the local community to form the plans and always ensure our developments bring benefits from being well designed and centrally located, close to local transport links, amenities and shops. In turn, this helps to sustain the local economy."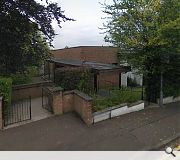 The Synagogue has fallen into disuse owing to a declining Jewish population
Back to August 2012