Traditional Buildings Festival launched ahead of Edinburgh maintenance overhaul
August 8 2012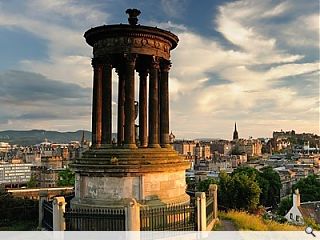 A bid to improve the structural condition of pre-1919 buildings outside Edinburgh's primary tourist spots has been mounted with the launch of the Traditional Buildings Festival.
Formed in recognition of the growing threat such properties face from neglect the free festival aims to raise awareness amongst homeowners of the need for repair and maintenance as well as promoting traditional skills and materials.
The three day event will be held at the offices of Edinburgh World Heritage between August 21 and 24 and will include a series of talks from experts on the Old and New Towns, the use and geology of Scotland's natural building materials and demonstrations of traditional craft.
John McKinney, head of the Edinburgh Traditional Building Forum, organisers of the event, said: "What we're trying to do is get away from the focus on Edinburgh Castle, Holyrood House Palace and places like that. If the building you live in is pre-1919 it's a traditional building, it requires traditional building skills and material and that's critically important."
This coincides with moves by Edinburgh City Council to create a new property maintenance service for private homeowners following a complete overhaul of its existing scandal hit programme. This will entail running a system of inspection and repairs management as well as providing a property factoring service.
Councillor Alasdair Rankin, Finance and Resources Convener, said: "Ultimately the responsibility for keep a building safe lies with the owner. But we all have a shared interest in the fabric of our city being safe and sound. We will always take steps to protect the public from dangerous buildings, but what we want to find out from the public is what they think about the extent of our involvement in other situations.
"We recognise the frustrations that property owners can experience when trying to agree works with their neighbours and in getting these paid for. However, we need to find a different way forward, which does not create the same risks for either the Council or the people of Edinburgh."
Bookings for the Traditional Buildings Festival can be made via the Fringe box office.
Back to August 2012