Edinburgh Zoo launches Penguins Rock appeal
July 12 2012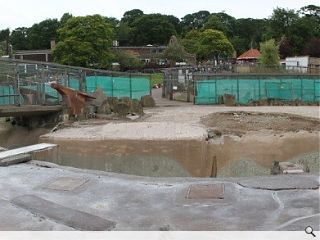 Edinburgh Zoo has launched a £100k public appeal to contribute toward a £750k redesign of its existing penguin enclosure; introducing new interactive elements, slides and diving boards, enhanced interpretation and new viewpoints.
The
Penguins Rock
revamp was necessitated after its penguin pool, the largest in Europe, sprang a leak.
Penguin lovers are invited to chip into the process by sponsoring a 'footprint' in the enclosure for £250 or by buying tickets for special events.
The remainder of the money will be sourced from the Zoo's own funds, grants, trusts and sponsors.
Darren McGarry, Head of Animals at Edinburgh Zoo, said: "To date, the important exploration work has now been completed and the first phase of engineering work and demolition has commenced.
"We're also looking at a new filtration system, a special membrane to coat the existing pool and other maintenance. The bulk of the work will commence in September after the busy summer season and we hope to welcome back our esteemed penguin residents early next year."
It is hoped to complete the work by December.
Edinburgh's penguins are the latest to benefit from a series of upgrades carried out to the Zoo estate, including Cooper Cromar's
Budongo Trail
for chimps, ACSG's work to remodel the
main entrance
and a new
Grasslands Cafeteria
by 442 Design.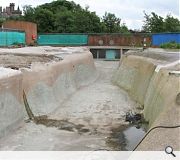 Many of Edinburgh's penguins have been dispersed throughout Europe whilst their home is refurbished
Back to July 2012